Agility is a fast-growing sport that offers fun and excitement for both dogs and their owners. Sorenson Kennels has a fenced-in outdoors agility course consisting of AKC regulation sized A-frame, Teeter, Dog Walk, Tunnels, Collapsible Tunnels, and Weaves, as well as Jumps and the Pause Table.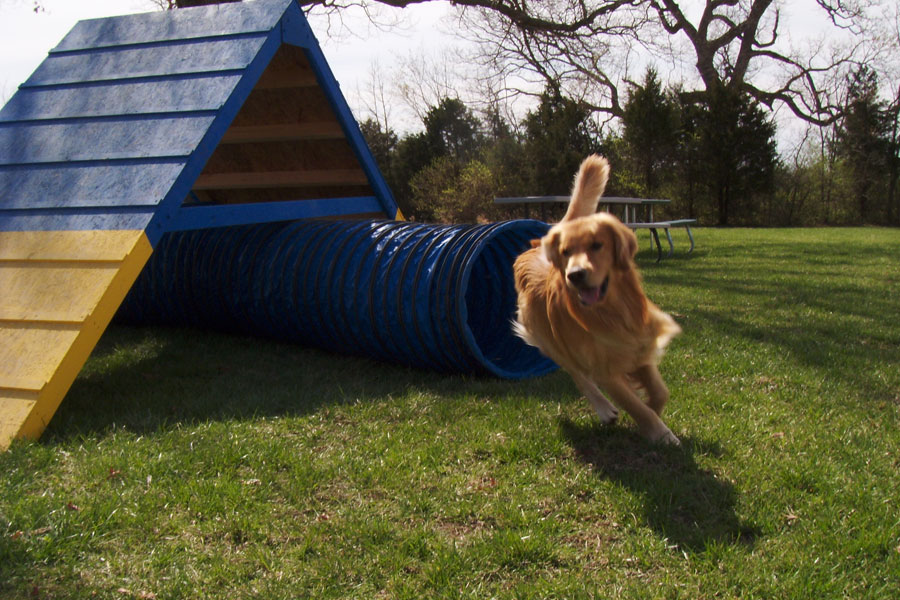 View Photos
Fall Beginner Agility Class Schedule:

Sunday Morning Classes: 10:00 am -STARTING SEPTEMBER 25, 2016
Monday Evening Classes: 5:30 pm -STARTING SEPTEMBER 26, 2016
Classes run for 5 consecutive weeks
Contact us today enroll your dog!
Agility Punch Card
Does your dog need some challenging exercise, or just need to be refreshed on his agility training? Purchase a punch card from us for $75.00. Each punch card is good for 10 uses of our agility yard. You and your dog(s) will have private access to all of our AKC regulation size agility obstacles to train at your leisure.