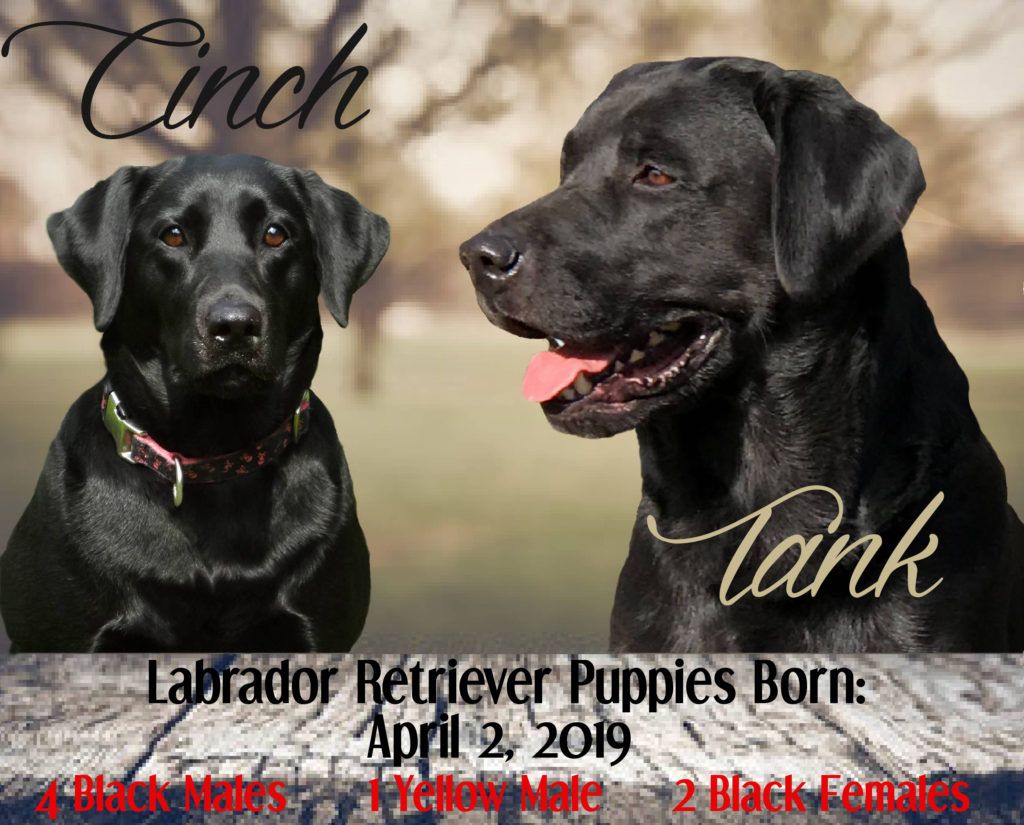 Cinch had 7 puppies born on April 2, 2019. She had 4 Black Males, 1 Yellow Male, 2 Black Females. Congratulations to all the families getting one of these nice pups!
All of these pups are spoken for, but we are expecting another litter due in July. Contact us for more information
MORE PHOTOS OF THE PUPS ON OUR FACEBOOK PAGE!