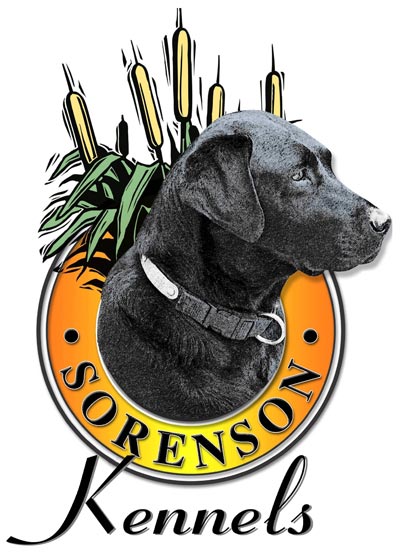 Dog and Cat Boarding:

Your pet's best home away from home.

Obedience Training:

Experience and Know-how from certified trainers.

Run wild and live free:

We welcome you out of the city and into the country.

retriever Dog Training:

Specialists in training all breeds of retrievers for hunting and licensed hunt test.
Professional Boarding & Training in St. Charles Since 1954
Sorenson Kennels' St. Charles dog boarding and training facility is the finest in the country since 1954. Our kennel is located on 50+ acres with two beautiful lakes and seven outdoor areas for the dogs to play and exercise. 
Accommodations are available for all breeds of dogs and cats. Our boarding & training in St. Charles also offers obedience classes, puppy training, and dog training. As one of St Louis, Missouri's highest quality labrador and retriever breeders, we also provide specialized hunting dog training classes. Additional areas we serve include Defiance, Weldon Spring, Wentzville, and Lake St Louis.
Our Boarding is Your Pet's Best Home Away From Home    
We offer three different kennel setups in St. Charles for you to choose from based on the needs of your pets. We also offer dog daycare options.
The

indoor kennels

have a sleeping area, an exercise run with heated floors, and climate control. The many windows and skylights provide natural light, and the large ventilation systems consistently deliver fresh, clean air. The set-ups are large enough to accommodate two dogs from the same family. 

Indoor-outdoor kennels

have sleeping areas that are temperature controlled, and the outside portion is under a roof and screened-in for security. 

Puppy room suits

are smaller but include three recesses daily for playtime and potty breaks. The cozy suites are great for small dogs and first-timers. 
If you travel a lot, we can take your pet(s) to the airport and handle all your shipping needs. Pick-up and delivery services are also available.  
Private Cat Condos Complete With Entertainment!
Feline guests at Sorenson Kennels have their rooms away from the dogs. Spacious interconnecting condos allow one or multiple cats privacy and comfort. Our cat kennels in St. Charles have an outdoor view through the many windows where they can watch the bird feeders for constant entertainment! Boarding includes dry or wet foods, kitty litter, litter pans, and food and water dishes.
Specializing in Award-Winning Training Since 1954
Many pet owners often underestimate the significance of pet training in caring for their animals. Establishing a strong and healthy connection with your dog involves instilling good manners and fostering obedience. These foundational elements enhance the bond you share and cultivate a more fulfilling partnership, ultimately contributing to a harmonious and stress-free environment.
At Sorenson Kennels, we boast an impressive 65 years of experience in dog training. Our commitment to providing optimal service for you and your beloved canine companion is unwavering. We offer a range of tailored dog training programs in St. Charles to cater to your unique needs. Our team of skilled dog trainers specializes in employing positive, motivational praise and reward-based training techniques.
Discover the ideal training program for your furry friend by scheduling a complimentary evaluation at our St. Charles kennel. This appointment allows you to meet one of our experienced dog trainers, who will address any inquiries. Additionally, it allows the trainer to assess your dog's specific needs and formulate a personalized plan that aligns with your objectives for your canine companion.    
Puppy Kennels & Training for Joyful Pet Ownership
Welcoming a dog into your life can bring immense joy, but it can also be a source of frustration when your furry friend lacks proper training. This is especially true for new puppies just beginning to explore the world. Puppies, in their formative stages, lack the understanding of right or wrong. Yelling at a puppy might seem tempting, but their cognitive abilities are still developing, making it challenging for them to grasp your intentions.
Puppies possess short attention spans, but they're primed to learn basic obedience commands at a tender age. With over 65 years of expertise in training puppies and dogs in St. Charles, Sorenson Kennels is your trusted partner in this endeavor. Enroll your puppy in our specialized Puppy Training program in St. Charles, Missouri, and provide your young canine companion with the finest care.
In addition to teaching commands and behaviors, early puppy training plays a crucial role in socializing your pet. Socialization ensures they feel at ease around humans and other dogs. It also prevents the development of fears or phobias, such as those related to children or car rides. Embarking on puppy training is a pivotal milestone in your journey as a dog owner. It paves the way for your beloved pet to grow into a well-mannered and contented companion.
Historically Successful Boarding & Training in St. Charles  
Tom Sorenson's unwavering dedication to upholding a superior level of dog training quality and customer contentment has endured for four decades in our family-owned establishment. Don't just take our word for it—experience it firsthand! Enroll in one of our training programs led by our seasoned and highly-regarded hunting dog trainers and witness your retriever achieve peak performance.
We cannot speak highly enough of Brett and the work he has done with our two pups!!! Because of him, they get to do so much more!!! Nellie (husky/golden retriever mix) was trained by him about three years ago and we just picked up Herman (chocolate lab) up today!
We absolutely love Sorensons Kennels! My family has had multiple dogs stay and be trained here over the years, and we love how they are treated like family. We recommend them to all of our family and friends with dogs!
Emily did an amazing job training our Whitney! She did a great job at communicating with us during her four weeks of training. Whitney is a completely different pup and it was well worth the time and money!
Call 636-828-5149 for an appointment, or to schedule your pet's stay with us.
Open Seven Days a Week