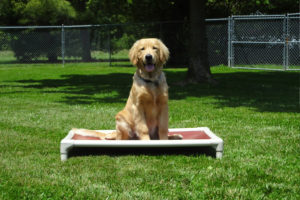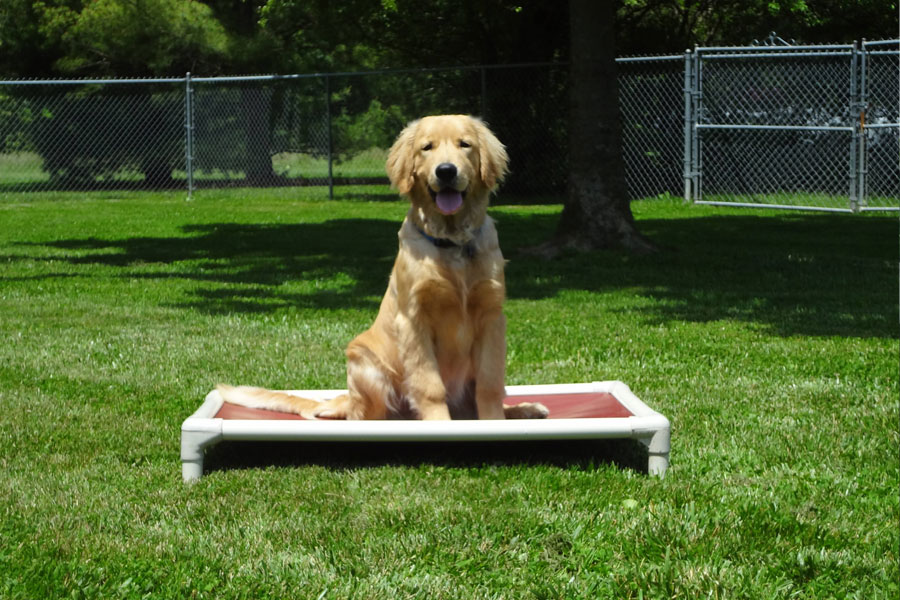 One of the most important parts of raising a pet that many owners overlook is their pet's training. A healthy relationship with your dog begins with manners and obedience training. It helps create a deeper bond and a more rewarding relationship, which can help lead to a stress-free environment. Here at Sorenson Kennels, we have over 65 years of experience training. To best serve you and your dog, we offer several different types of dog training programs in St. Charles that are customized to meet your needs. Our skilled, balanced dog trainers focus on positive, motivational praise and reward-based training.
To find out what type of training best suits your furry friend, sign up for a free evaluation at our kennel in St. Charles. This gives you the opportunity to meet with one of our dog trainers and have your questions answered. It also allows the trainer to assess your dog and come up with a customized plan to help you achieve the goals you have for your dog. We can help empower owners with the skills to maintain learned commands so their dog knows who to obey at all times.
Contact us to enroll your pooch in our Obedience Training Program and receive the best care in Missouri!
What Is Dog Obedience Training?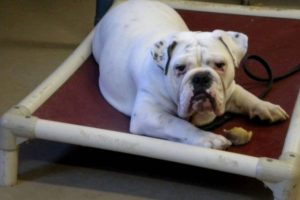 Having a dog in your life can be such a source of joy, but it can also be a cause of frustration when the dog is untrained. You can yell at a dog all day, but without proper training and commands taught, their behavior will not improve. Obedience training teaches your dog to obey basic commands that are necessary for keeping proper control of your dog. It helps to build a better relationship between you and your dog and teaches you and your dog how to communicate with each other. This will make having your dog more enjoyable and allow you to do more with your dog.
Training doesn't just help build a relationship, but it can also help with safety. Working on things like a recall can help if your dog is running off or towards a busy road. Working on counter surfing can help so that your dog doesn't get into something that can be harmful to them.
Modifying your dog's behavior with proper training helps your pet learn their role in your family and in the world and will teach them the skills they need to interact with other dogs and humans. Proper socialization can help your dog avoid developing fears and phobias such as children or riding in cars. Overall, taking your dog to our dog training program in St. Charles is an important step in being a dog owner and will ensure your pet is a well-mannered, happy companion.
Our team of dedicated trainers will teach your dog skills including:
Attention/engagement
No jumping
No biting/nipping
Leave it
Recall (come)
Sit
Down
Place (stay)
Loose leash walking
When To Start Dog Obedience Training?
It is a good idea to begin obedience training when your dog is around 5 months or older, as they have the cognitive ability to understand good from bad at that age. If you have a puppy, we recommend first starting with our Puppy Training in St. Charles. If your puppy has completed our program, we recommend this basic obedience training next to continue to develop your dog's skills.
Boarding and Training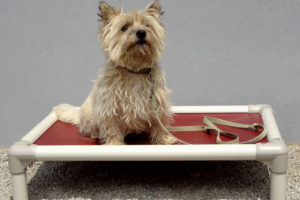 Our dog obedience training in St. Charles is a 3 or 4-week program that focuses on foundation obedience as well as any specific behavior issues you may be experiencing. Marker/clicker training is utilized to introduce your dog to the meaning of the commands. Marker training, a science-based training method, uses motivational, reward-based techniques to teach commands.
We recognize that every dog is different and will work with you to create a customized training program for both you and your pet. The rate of progression varies greatly depending on age, temperament, and owner expectations.
Our dog obedience training program makes the entire process simple and stress-free for you and your dog.
Drop your dog off at our facility that sits on a beautiful 50+ acres.
Over the weeks-long process at our St. Charles dog boarding facility, your dog will live in luxury and enjoy our 17'x5' kennel runs, as well as receive the proper socialization.
Your dog will be taught by our team of experienced trainers using positive reinforcement methods and food rewards.
After the training program is completed, you will pick your dog up and witness the new skills it has learned!
Not only will we be teaching your dog, but we will also be educating you to ensure that the transition from trainer to owner will be smooth. You, the pet owner, will always be the key to maintaining your dog's manners and skills. Because we want you to be as successful as possible, a private follow-up lesson with the trainer is included in our dog training in St. Louis programs.
Private Dog Training Lessons
If you are having obedience or behavioral problems with your dog, we also offer private lessons without boarding. Dogs of all ages can benefit from the professional guidance that private one-on-one lessons offer. Along with private lessons here at the kennel, we also offer private in-home lessons with one of our trainers to address behavioral problems inside your home.
Obedience Refresher Course
If you are going out of town and need to board your dog, you can enroll your dog in the "refresh" program. For your dog to qualify, it must have previously been through one of our training programs. While being "refreshed" we can maintain or sharpen up your dog's training while you are out of town.
Remember To Maintain Obedience Training At Home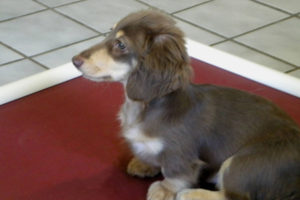 Obedience training is an ongoing process that shouldn't stop when the dog leaves the kennel. For long-term success with obedience, owners should frequently set aside some time to work on the commands that were taught by our dog trainers at the kennel. A simple weekly run-through of your dog's skills can help keep them fresh in your pet's mind! If you have any problems or questions, please do not hesitate to contact us. We want you to get the most out of your dogs' training, and our trainers are always happy to help with any concerns.
Best Dog Boarding and Training Facility
Sorenson Kennels takes pride in being Missouri's finest dog boarding and training facility for over 65 years. Modify your dog's behavior with the help of our passionate trainers in our dog training programs in St. Charles! Contact us today to enroll in our Obedience Training Program.