Dog Daycare
We at Sorenson Kennels understand that you might not want to leave your dog home alone all day — that's why in addition to our St. Charles boarding services, we also offer doggy daycare! Our normal dog daycare operating hours are 8 a.m.-6 p.m., so whether you need daily care or it's just a one-time occurrence, we have got you covered at our St. Charles kennels!
If you're looking for the best home away from home in the St. Charles area for your dog, look to Sorenson, a sprawling property dedicated to providing the finest pet care since 1954. Your pup will enjoy its daycare experience in our clean, fun facility and receive one-on-one attention!
Here's what Sorenson Kennels' dog daycare in St. Charles can provide:
Comfort
Your pet's comfort will be the last of your concerns! Each dog will have its own individual 5×17 area to run, play, and relax as they please. Our friendly staff is dedicated to our pet guests and we will tend to your dog with the utmost care, always. Whether your dog is an experienced daycare goer or a first-timer, our facility will provide everything they need to feel loved while you're away.
Safety
Our dog daycare facility in St. Charles is fully secure and manned by professional pet caretakers. You won't have to worry about your pup's safety around other dogs because, in addition to your dog's private play space, it can have individual playtime with our trained staff in one of our five fenced-in yard areas. Our indoor play areas are just as safe and are equipped with temperature-control features, well-cushioned floors, and fully sanitized surfaces. Cleanliness is extremely important to us a Sorenson, and our staff performs routine sanitizing to keep your dog's health protected from problems such as kennel cough and other respiratory issues.
Convenience
Sorenson Kennels sits in the heart of Defiance, making our dog care facility highly accessible for pet owners all over the St. Charles, St. Peters, and O'Fallon areas. We're just a short drive from anywhere in the county so you can simply drop off your dog and go where you must!
Affordability
If you are concerned that a dog daycare might be too expensive, Sorenson can ease that fear! We offer affordable daily dog care in St. Charles and serve as your one-stop-shop for all of your dog's home away from home needs; everything from long-term boarding to shuttle services!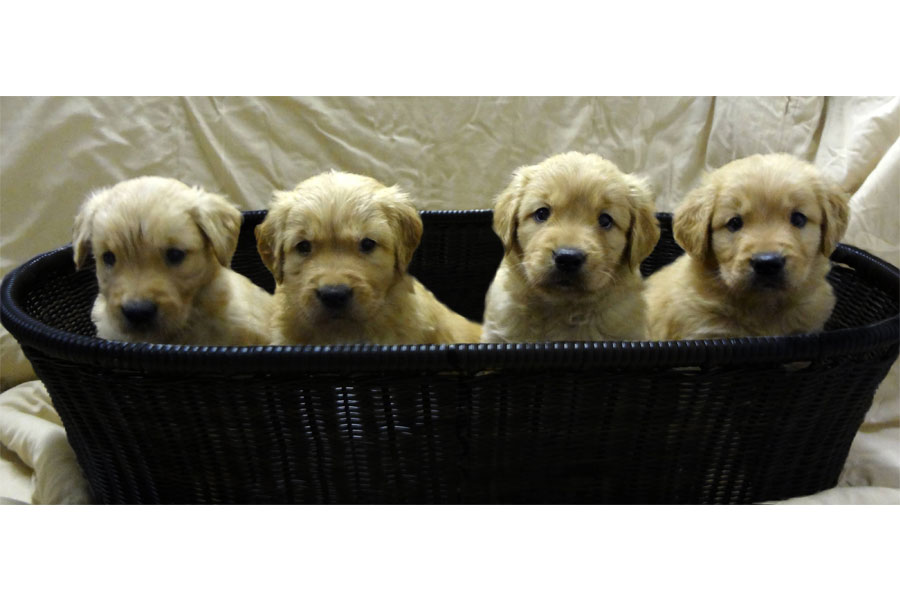 Benefits of Doggy Daycare
We know that if you had it your way, you'd be the one giving your dog round-the-clock attention, but if you aren't able to be home with your dog all day, doggy daycare at Sorenson is the next best thing!
There are various reasons why dog daycare is the better choice than having your pup spend the day inside and alone:
Mental Health
Staying home alone can be stressful for dogs and invite anxiety, depression, and destructive behavior, such as ripping or chewing on just about anything. At our dog daycare in St. Charles, your fur baby will have the loving company of professional pet caretakers so they will never feel alone.
Peace of Mind
Having a stressed-out dog alone at home can cause you stress and anxiety as well. Who knows what your dog could be getting into — electrical wires, your new shoes, your garden, or maybe your neighbor's? At a dog daycare center, you can be sure that your pet is safe and entertained, and not destroying anything while you're away!
Physical Conditioning
A dog needs physical exercise, not just to be healthy but also to avoid negative behaviors. If you have all the time to exercise with your dog every day, that would be ideal. Otherwise, a dog care center can assure you that your pup will get the workout it needs.
St. Charles Area Doggy Daycare
If you feel guilty about leaving your furry friend home, Sorenson Kennels is a name you can trust for dog daycare in the St. Charles area. As a family-owned and operated business, we are committed to the highest standards of customer satisfaction in the tradition started by our late founder and National Retriever Hall of Famer, Tom Sorenson.
For exceptional dog daycare services, contact Sorenson Kennels today!