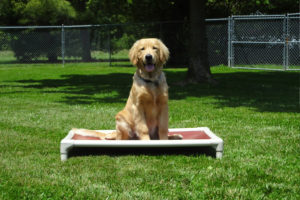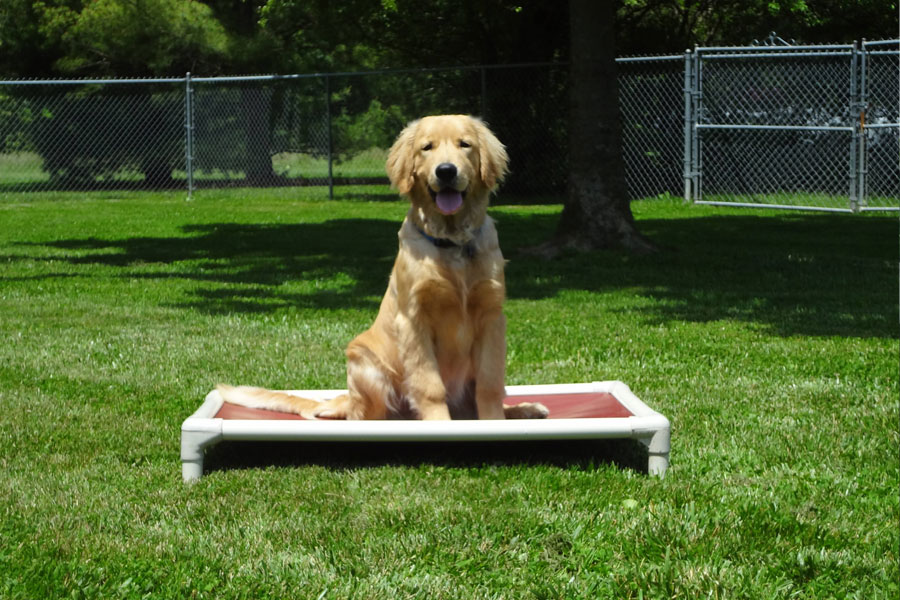 Having a pet in your life can be such a source of joy; however, training a dog is a crucial aspect of pet ownership that is often overlooked. Building a strong and healthy relationship with your dog starts with proper manners and obedience training. This not only strengthens the bond between you and your dog but also creates a more enjoyable and stress-free environment. Here at Sorenson Kennels, we have over 65 years of experience training, and we are confident in our ability to help you and your furry friend achieve your goals.
In addition to our group dog training classes, we also have personal dog trainers who offer private lessons. Whether you are having obedience or behavioral problems with your new puppy or would just like to sharpen your dog's already-learned skills, dogs of all ages can benefit from the professional guidance that private one-on-one lessons offer. We offer private obedience "refresher" lessons while your dog is boarded here at the kennel, as well as in-home private dog training lessons where one of our trainers can address behavioral problems in the comfort of your home.
Sign up for a FREE evaluation with our trainer today!
How Our Personal Dog Trainers Can Help
When it comes to teaching obedience and addressing bad behavior, there isn't a one-size-fits-all solution. One-on-one training sessions allow our trainers to give your dog individualized attention customized to meet your needs. We can teach basic skills, like sitting on command or de-programming bad habits built through the years, like biting the leash. Our personal dog trainers use positive, motivational praise and reward-based training to get rid of your pet's negative personality traits.
Our experience training puppies and dogs in St. Charles County has taught us the importance of owners' involvement. So, not only will we teach your dog, but will also give you the tools you need to maintain learned commands so that your dog knows who to obey at all times.
Contact us to meet with one of our personal dog trainers and have your questions answered. One of our trainers can assess your dog and tailor a plan based on their personality and behaviors, as well as their specific needs and goals.
Our team of dedicated personal dog trainers will teach your pooch skills including: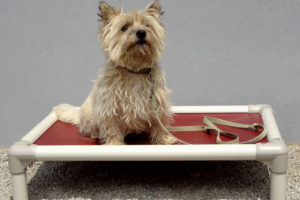 Attention/engagement
No jumping
No counter surfing
No biting/nipping
Leave it
Sit and Down, with distance and duration
Heel and Loose leash walking and not pulling or dragging
Recall (come), so if they are running around, you can call them back to you
Place (stay), including on any elevated surface (we like to use pet cots) "get up there and stay up there
Private Obedience Refresh While Boarding
If you are going out of town and need to board your dog, you can enroll your dog in the "refresh" program. For your dog to qualify, it must have previously been through one of our training programs. While being "refreshed" we can maintain or sharpen up your dog's training while you are out of town. You can choose any amount of refresher training days during your dog's stay.
Drop your dog off for boarding at our facility that sits on a beautiful 50+ acres.
Your pooch will live in luxury and enjoy our 17'x5' kennel runs, as well as receive the proper socialization.
Our team of experienced personal dog trainers will use positive reinforcement methods and food rewards as we refresh your dog's skills.
When you return, you will pick your dog up and witness their improved skills!
Private In-Home Dog Training
Private in-home dog training lessons offer dog owners a great way to take control of their pet's learning. Rather than having to adhere to a set class schedule, private training sessions can be scheduled at a time that is convenient for you and your dog, and it allows you to have direct, one-on-one instruction with one of our experienced personal dog trainers.
Being at home, with familiar surroundings, provides puppies and dogs with a safe and secure space for their learning without competing with external distractions like other dogs or loud noises. In-home dog training provides an intimate atmosphere that can deepen the bond between owner and pooch!
Benefits of Private Dog Training
Both private and group training approaches have their own benefits, but here are some reasons why private dog training might be a better fit for some dogs and owners:
Personalized attention – With one-on-one attention from one of our professional trainers, you can work at your own pace to teach your dog new tricks or obedience commands. The trainer can focus solely on your dog and easily adjust the method and technique if necessary.
Privacy – Some dogs and owners may feel self-conscious or embarrassed about certain behaviors or issues they are struggling with. Private training provides a confidential setting where these issues can be addressed without the added pressure of being in a group setting.
Faster progress – In private training, the focus is solely on your dog and their specific behaviors, allowing for faster progress to be made. This is because the trainer can immediately address any problematic behaviors as they arise, rather than having to wait for their turn in a group setting.
That being said, group training has its own advantages and may be a better fit for some dogs and owners. It can provide an opportunity for socialization with other dogs and people, which can be especially beneficial for shy or aggressive dogs. Our professional dog trainers can help determine which training style best suits your dog's individual needs and goals.
Best Personal Dog Trainers
Sorenson Kennels takes pride in being Missouri's finest dog training facility for over 65 years. Our personal dog training is not only an excellent way to bond with your pet but can also be a fun and rewarding experience for both of you. And, since our private sessions are tailored specifically to your dog's needs, you can be sure they are getting the best possible training! Contact us today to sign up for a private session with our personal dog trainers!