Current Classes Being offered: 
_______________________
***PLEASE NOTE:***
WE ARE CANCELING ALL GROUP CLASSES UNTIL FURTHER NOTICE DUE TO COVID-19 VIRUS:
 To all of our Board & Train customers that are now in the Novice Classes- we will extend your 3 month package to make up cancelled classes!
_______________________
BEGINNER OBEDIENCE CLASSES
Saturdays at 12:00 noon  – Open Enrollment (You can join at any point)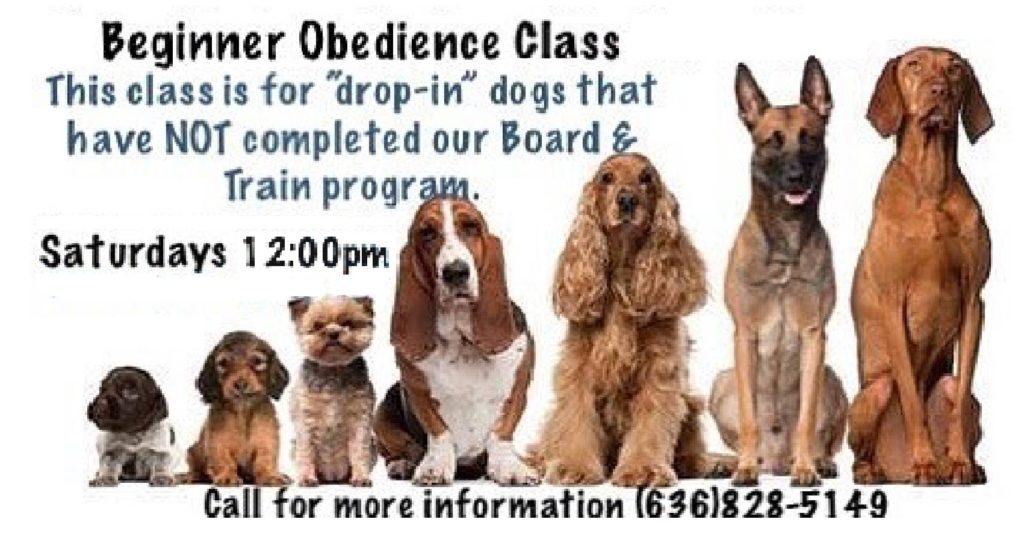 Our beginner obedience class will be held Saturdays at 12:00noon. This class will be for any dogs that have NOT been through our Two Week program. In this class we will be teaching & proofing the basics such as a place/climb command, solid sit-stays, down-stays, loose leash walking, recall, & briefly touch on problem behaviors you may be experiencing, such as barking, jumping, counter surfing, etc. all 
NOVICE OBEDIENCE CLASSES
Saturdays at 9:00am, and 10:15am, 
Wednesdays at 7:00pm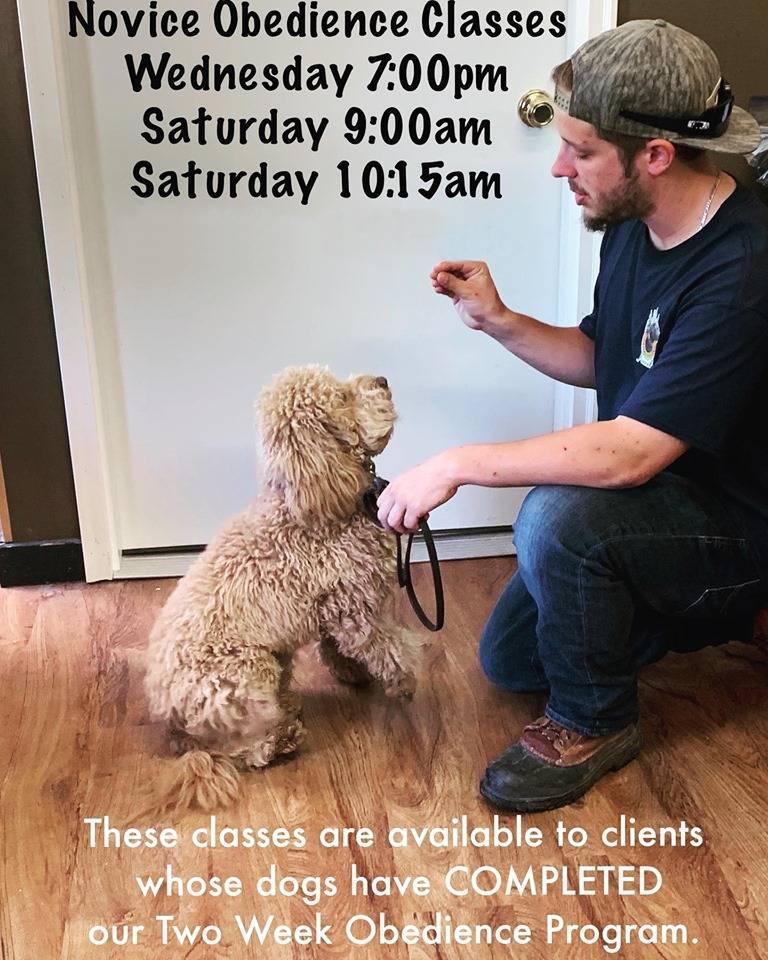 We have updated our 3 Month Board & Train Group Classes to a "Novice" class for dogs & handlers whose dogs have been through our Two Week Program! These classes are to help handlers improve their skill set after their dog has completed our program.