Current Classes Being offered: 
BEGINNER OBEDIENCE CLASSES
Saturdays at 10:15  – Open Enrollment (You can join at any point)

Our beginner obedience class will be held Saturdays at 10:15am. This class will be for any dogs that have NOT been through our Two Week program. In this class we will be teaching & proofing the basics such as a place/climb command, solid sit-stays, down-stays, loose leash walking, recall, & briefly touch on problem behaviors you may be experiencing, such as barking, jumping, counter surfing, etc. all 
NOVICE OBEDIENCE CLASSES
Saturdays at 9:00am, 10:15am, 12:00noon
Wednesdays at 7:00pm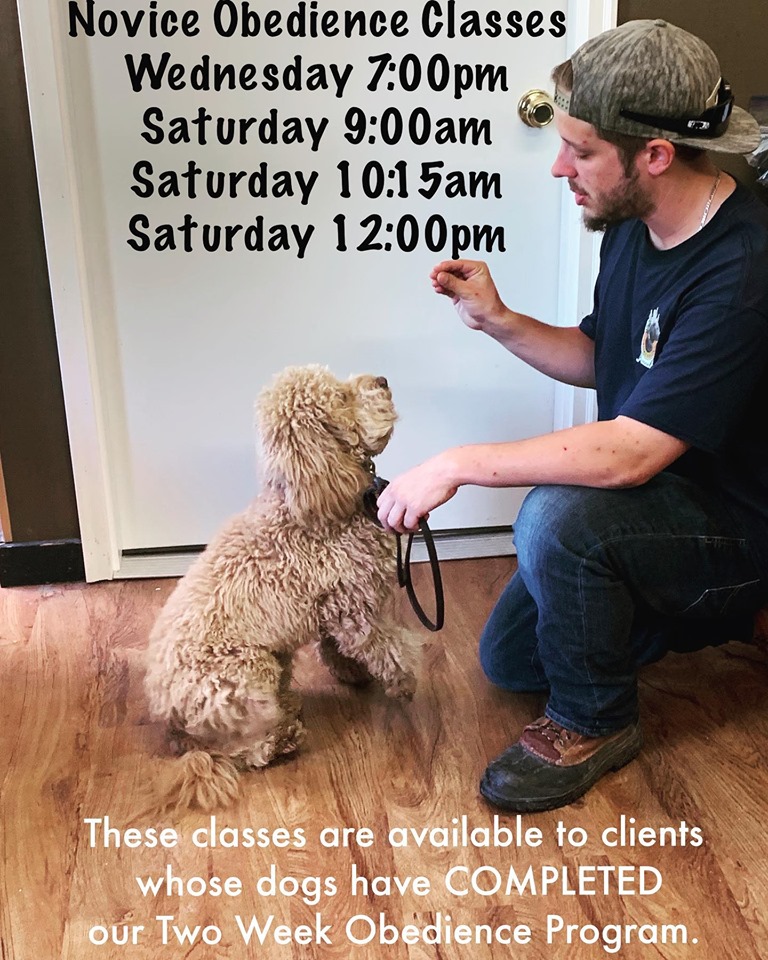 We have updated our 3 Month Board & Train Group Classes to a "Novice" class for dogs & handlers whose dogs have been through our Two Week Program! These classes are to help handlers improve their skill set after their dog has completed our program. 
NEW PUPPY CLASSES
Classes held Saturdays at 1:30pm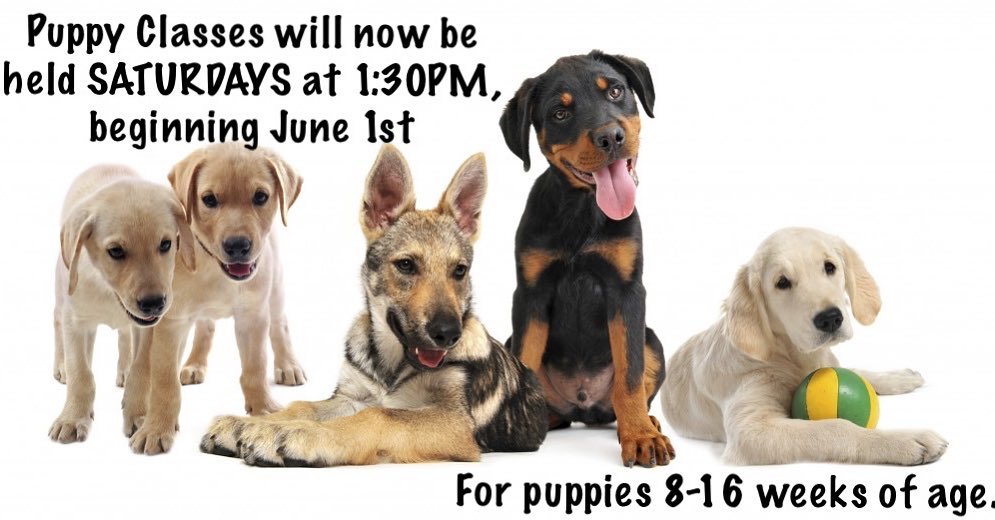 Our New Puppy Classes will be held on Saturdays at 1:30pm. Classes start June 1, 2019 and run for 5 weeks. Please contact the kennel to reserve your spot! (636)828-5149